How do I save a stardoll to add to my Album?
Just select the doll you want to save in their Suite and click on the "Save to album" icon in the toolbar.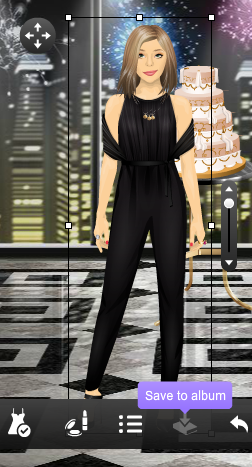 This works for your own stardoll or any other doll you visit.
I CAN'T SAVE A DOLL TO MY ALBUM. WHAT'S HAPPENING?
You can only save 1000 dolls to use in your Album. If you reach that limit, you will need to delete older dolls to save new ones.
Last updated: 2016-11-17 12:04:55